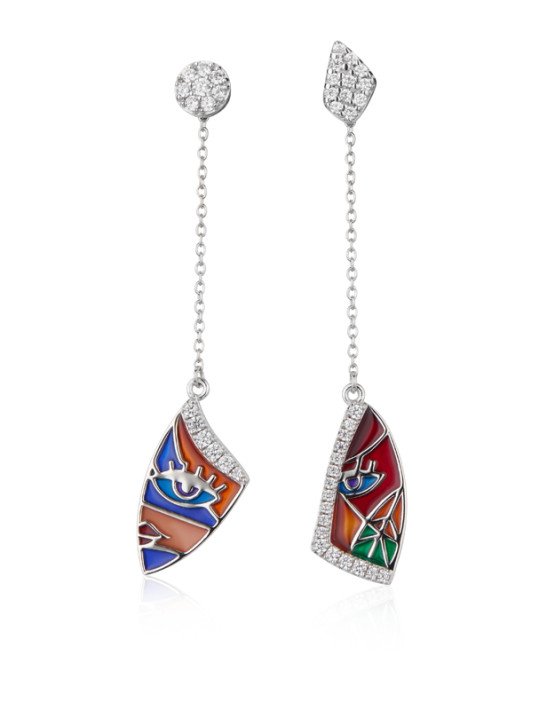 This collection is inspired by the abstract art of the 20th century painter Pablo Picasso and is made with rhodium plated silver, multi-coloured cold enamel and cubic zirconia.
Cold enamel is pigmented resin which gives the effect of enamel without the use of high temperatures.
Rhodium plating on silver protects it from scratching or tarnishing and increases its shine, lustre and durability. Rhodium plating is also nickel free, making it hypoallergenic.
One of a Kind
Why Paul-Randolph Jewellers?
Experience
Trusted by the greater Kingston area for over 40 years in the same location and owned by the same family.
Expertise
We have a certified Goldsmith, Platinumsmith, Gemologist & Appraiser and Accredited Jewellery Professionals ready to assist customers.
Quality
We offer the highest quality custom jewellery and repair services in the Greater Kingston area.
Service
We are jewellers first and retailers second. Your complete satisfaction is our #1 goal.