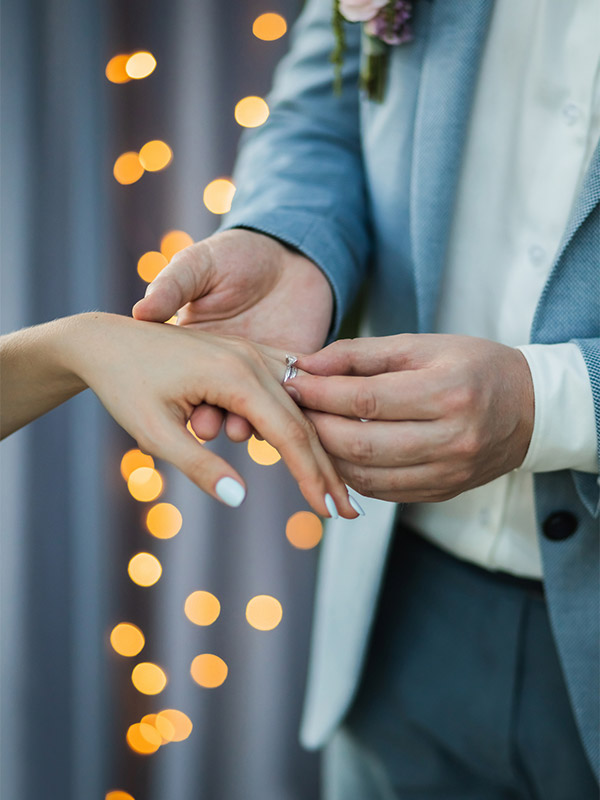 The most important pieces of jewellery that you will ever purchase are your engagement and wedding rings. Don't settle for good enough. Get the exact ring you're looking for at Paul-Randolph Jewellers. With over 50 years of experience, our experts can help you design the engagement and wedding rings of your dreams!
The Engagement & Wedding
Rings Of Your Dreams
At Paul-Randolph Jewellers, we offer a unique experience to the wedding and engagement ring market by working with our customers to create custom made rings that bring their vision to reality. Whether you know exactly what you want or are in need of some guidance we are here to make the experience both memorable and stress-free.
If you're not interested in custom rings, or simply are looking for more options, we also have a wide variety of estate and pre-owned rings to choose from in our downtown Kingston showroom.
One of a Kind
Why Paul-Randolph Jewellers?
Experience
Trusted by the greater Kingston area for over 40 years in the same location and owned by the same family.
Expertise
We have a certified Goldsmith, Platinumsmith, Gemologist & Appraiser and Accredited Jewellery Professionals ready to assist customers.
Custom
We are capable of making just about anything you can desire and offer high quality custom designs that are designed to fit your budget.
Service
We are jewellers first and retailers second. Your complete satisfaction is our #1 goal.
Frequently Asked Questions
Are custom wedding and engagement rings more expensive than mass produced rings?
You might be surprised to learn that custom made jewellery is often no more expensive than mass produced pieces when you compare apples to apples.
Can I see the ring before you make it?
Yes, we provide you with detailed CAD drawings of the design along with the quote so you can see exactly what the piece will look like, before you put any money down.
How long does the process take?
From design to completion, most projects take 3-4 weeks.
Can you design a wedding ring to compliment my engagement ring?
Yes, whether we made the engagement ring or not we are able to create a harmonious matching or contrasting design to the engagement ring.
Are you able to provide an appraisal for insurance?
Yes, we are able to provide a complimentary appraisal for insurance purposes with all of our custom pieces.