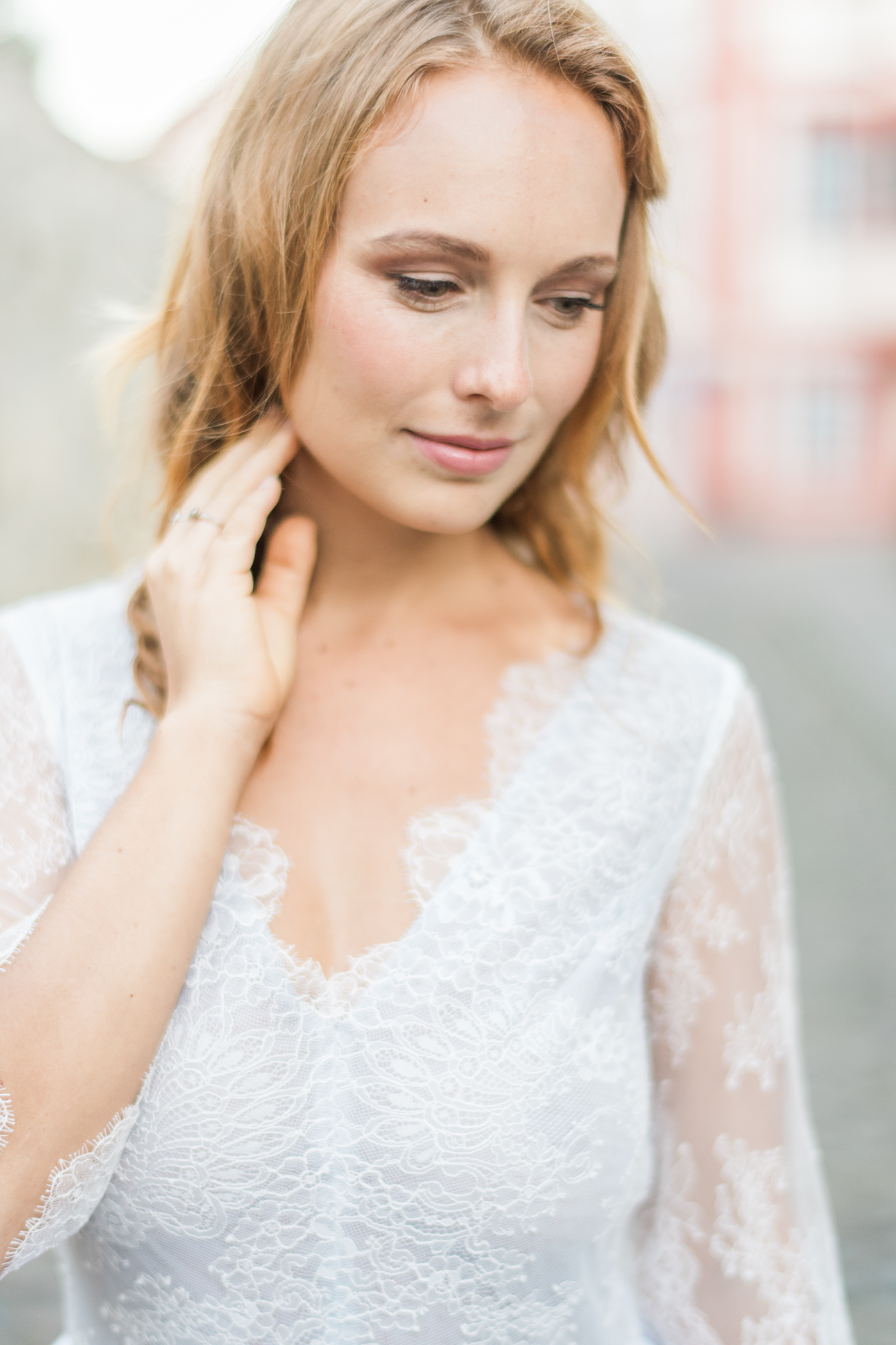 Did you know that almost all jewellery is repairable? Whether it's your grandmother's ring or costume necklace, your own ring has a loose stone or your chain is broken, our expertise in jewellery repair is unmatched within the Kingston area. Our on-site Goldsmith & Platinumsmith has over 50 years of experience in the Jewellery business and is here to assist you with the most basic chain repair or the most complex repair and restoration projects.
Consultation
Stop in for a free consultation with one of our Accredited Jewellery Professionals.
Assessment
We assess your Jewellery and consult with our Goldsmith, Platinumsmith or Gemologist for advice.
Estimate
You are provided with a free estimate before any work is completed and we will do our best to provide an estimated timeframe to complete the work.
Repair
When you pick-up your repaired item it will look brand new like the day it was first made. We stand behind our work 100%.
repairs
Repairs That We Offer
Chain Repairs
Links in chains commonly break after years of wear. Our chain repair experts are able to seamlessly fix these links so you will not be able to see where it was broken in the first place.
Re-Tipping Claws
Claws commonly wear down over years of use, leading to stones loosening and falling out. If you feel catching of fabric threads or sharpness, this is a sure sign that you need your item needs to be assessed. Rings especially should be checked twice a year at a minimum; a service that we offer free of charge
Re-Building Bezels
Just like with claws, bezels wear down over time (although typically much slower). We recommend to have your bezel set rings checked twice a year for signs of wear or loose stones; a service that we offer free of charge.
Re-Enforcing Channels
Channel set rings – especially those worn next to an engagement ring – should be checked regularly for signs of the side wall possibly wearing through and for any loose stones; a service that we offer free of charge.
Stone Tightening
With constant knocking of rings & bracelets during daily wear the claws, bezels and channels can become worn, causing stones to loosen. Having these items checked regularly will allow us to correct and tighten a stone before you may lose it, potentially saving you significant money. Earrings, pendants and necklaces can also experience loose stones but is much less common.
Replacing Lost Or Damaged Stones
Should you have a situation where a stone has fallen out and has become lost or has been damaged, we can help replace it. We work with some of the best coloured stone and diamond suppliers in the industry to find you a replacement stone to match your old stone. Should the stone be of considerable value our Gemologist can provide a letter for you to submit to your insurance agent for possible coverage.
Ring Shank Straightening & Rounding Up
During routine wear rings can become bent out-of-round. We're able to straighten your ring back to its original form.
Ring Sizings
Most ring sizing's are simple and can be increased and decreased at will. Some styles, however, are much more complicated. Rings that have soft gemstones like Tanzanite, Emerald, Opal to name a few, require significantly more care during sizing. These types of stones cannot withstand heat and could be severely damaged if great care is not taken. We utilize laser soldering to drastically minimizes the risk to the gemstones. Rings with numerous small stones pavé set into the top which can be distorted as the ring is manipulated to alter its size. These rings can only be adjusted a couple of sizes up or down and require added care and stone tightening after completion in some cases.
Complete Ring Restorations
If you've inherited a ring from a mother or grandmother which has been worn for many years or decades and shows significant wear, we can help. Our expertise can restore these heirlooms to like-new condition. Simply bring in your ring and we can provide free estimates before any work is completed.
Ring Re-Shanking
Ring shanks (the bottom of the ring opposite of where the stones are set) can wear out and thin out quite significantly over time, especially when being work next to another ring. There are two solutions to fix this issue. The first is to preserve the rings for a longer period of time by soldering the two rings together. This adds considerable stability to the shanks and allow them to be worn for many more years at a greatly reduced cost. The second is having the shank cut off at its widest and thickest point and replace it with a completely new shank.
Re-Enforcing Worn Out Chains & Pendants
All styles of bracelets, chains and pendant bales eventually wear out. Anywhere that metal on metal friction occurs will eventually show signs of wearing out and will require assistance. Having these areas inspected under magnification yearly can allow us to pick-up anything that is in imminent danger of being lost or broken and make recommendations for repair.
Replacing Chain & Bracelet Clasps
Chain and bracelet clasps wear out over time and can easily be replaced or sometimes repaired. When we replace a clasp, whenever possible, we also have the connecting loop soldered so it cannot open up and fall off.
Re-Enforcing Bracelet & Necklace Links
From years of wear links will wear out from the metal to metal friction. Chains or bracelets that feels longer than they used to is a sign that you may need it inspected sooner rather than later. Links can be built up if needed and rivets replaced in hollow bracelets and necklaces.
Shortening Bracelets & Necklaces
Our experts are able to shorten bracelets, anklets and necklaces with relative ease. We are also able to add in "stations" at various intervals to allow for one chain to be worn at multiple lengths.
Rhodium, Yellow Gold & Rose Gold Plating
We offer all types of jewellery plating services. The most common is rhodium plating white gold jewellery after the original rhodium has worn off. We can also offer black rhodium, rose gold and yellow gold plating services.
Platinum Ring Sizing & Jewellery Repairs
Platinum is the finest wearing of all precious metals but it requires a special skill set to work on properly. With a platinumsmith on site we have the expertise to work on all your platinum jewellery.
Soldering Cracked Ring Shanks
Has your ring cracked at the bottom? This is a very common occurrence and generally happens after the ring has been resized. The solder joint or seam is not capable of bending and flexing like the rest of the ring and can split in that location if put under enough stress. Fortunately, soldering this back together is a very simple fix for our jewellery repair experts.
Removing Dents From Hollow Jewellery
If you own hollow jewellery then you most likely have experienced a dent or two. If the dents to your bangle bracelet, earring, or necklace become bothersome they can be significantly improved upon. It is very difficult to remove the dents but it can be done.
Pearl Restringing
Pearl necklaces and bracelets will need re-stringing eventually. Perspiration salts and acids will attack the silk string over time and wear it out. If you notice the knots between the pearls are heavily discoloured, fraying or there is movement between the knots and pearls then you are due for a restringing. Bring it in to our jewellery repair experts for a free assessment before the necklace fails.
Stone Re-Polishing From Abrasion, Chips, Or Damage
Gemstones and even diamonds can be chipped and damaged. We work with some of the best gemstone and diamond re-polishers in the industry to restore a damaged or heavily worn gemstone to its previous glory. This service retains the gemstones value while also making it appear like new.
Unsetting & Resetting Gemstones
Often times when a gemstone falls out of a piece of jewellery the claws or bezel has worn out and need to be rebuilt in order to reset the gemstone. Other times it is better to unset your gemstone or diamond and place it into a new head of the same style within the existing article of j If your gemstone has fallen out bring your piece in for a free assessment from our jewellery repair professionals.
Laser Soldering & Welding
The beauty of laser soldering and welding is its accuracy. This accuracy allows us to work on very small items and soldering in close proximity to gemstones that cannot normally be heated. Laser soldering allows us to execute the highest quality jewellery repairs and restore your piece to like-new condition.
Tightening Bracelet & Necklace Clasps
Over time the constant opening and closing of bracelets and necklaces causes their clasps and safety catches to become loose. This is most common with "box and tongue" style clasps and figure-8 style safety catches when they lose springiness. If the clasp wiggles easily, doesn't stay connected during wear or you don't hear a click when connecting it or the figure-8 safety catch, a simple adjustment may be required. Bring your piece in for a free assessment from one of our jewellery repair experts.